We had finally arrived. We were back home from the feed store. And it was time to feed the goats.  But something was wrong – very wrong.  The pen was empty.  The pen we keep the three MALE goats in.
Those savage bastards that marked & mauled my hands when I was opening their pen. They permanently scarred me mentally, physically & emotionally.
Their needy savagery is something to be in awe of.  Hitler, himself, had the heart & eyes of a goat. His horns must have been sawed off by a Caligula obsessed doctor.
And these male goats are pedophiles!
Our Ladies are too young for breeding. Their bodies to small.
But that is what happened, damnit. Those horny, horny bastard guys knocked the fencing staples from the building. Pushing their way into the female's pen.
This was going to be bad. Trying to control a horny goat is as futile, I found out, as keeping the candle flame alive in a tornado.
This was going to be a battle of body & wits & endurance.
First things first: get the three males away from ladies. Getting them back into their pen was going to be difficult, I knew. Separating them from the girls was going to be hard, too. The ladies wanted those boys around them. Sons of bitches got the poor girls in a tizzy. The males ran through the paddock, ladies chasing after them, the boys chasing back.
Pandemonium! That is a good word for it.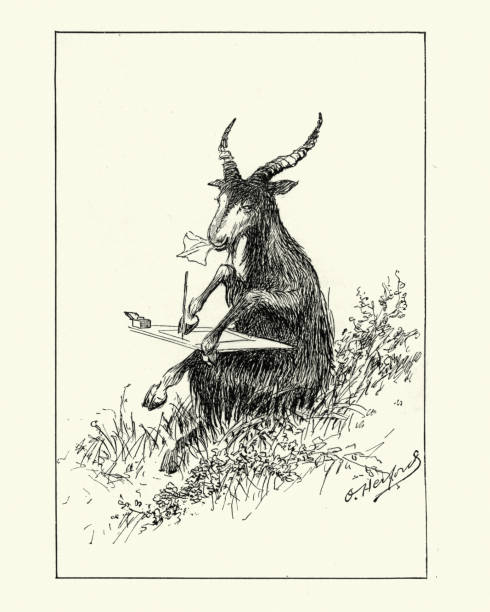 Finally, though, I got them separated. But I had to hold the fencing closed.
My Special Lady Friend, Tara, disappeared to fetch a drill, some screws & a board for me to fix the fence.
As I stand there, helpless, the ladies surrounded me like predatory fish… They would make their "bhaa" noises, jump & put their hooves on me.
Those damn males – one in particular, the larger male, Donald – was trying his best to push the fence open again. I had to whip the bastard's eyes with a chain. He was trying so hard to get his nose in one of the tiny lady's snatches.
Only one cure for such sickness: chain to the face. By the time My Lady came back with the tools, I was exhausted. My temperament not that great.
Is this what it's like keeping horny teens away from one another?
Well, I'll never know.
I'll stick to goats